Have you ever thought of creating a custom design for floors and walls? Mosaic Creator makes it possible. This ONIX web application to design floors and walls makes it possible for you to customize your designs and personalize patterns from our extensive catalogue.
Mosaic Creator provides all the colors and finishes of mosaics. Endless possibilities to create a custom design. Forget about conventional interior and commercial designs that do not reflect your personality thanks to this ONIX web application to design floors and walls that brings your personal character to the rooms.
Why create custom designs with Mosaic Creator?
This design tool allows you to experiment and create your designs for floors and walls with a great choice of tesserae in different finishes: antislip, matt, gloss, opalescent, nieve, stoneglass, relief, 24k gold…
You can also choose between the different mosaic formats such as HEX (hexagonal), PENTA (large format square) and SQUARE (traditional square).
And that's not all! This Onix web application to design floors and walls also has a feature that will completely change the look of your custom design. It comes with a color palette for the grout, a key factor in the final look of the project – see for yourself!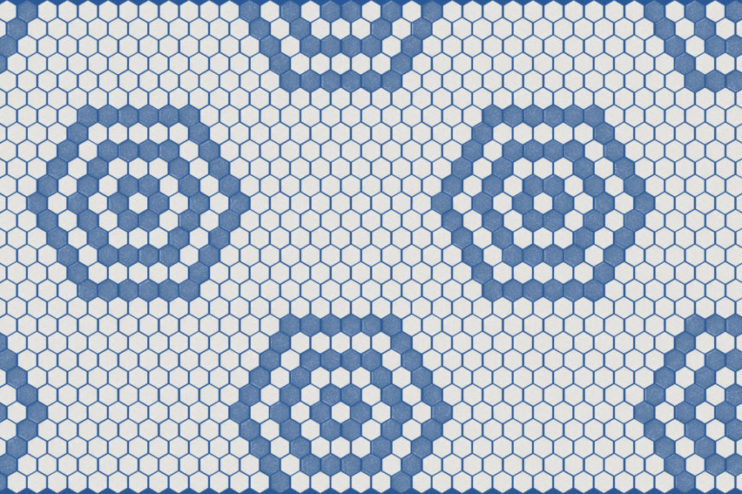 How does Mosaic Creator work?
You will be surprised by how easy this web application is to use. Start by selecting the language: English, Spanish or French, and follow the steps:
If you want a custom blend or a multi-color gradient…
Select Custom blends or gradients
Choose the format you want for your project: hex, penta or square.
Research, imagine and then select the chips you want. You can combine different finishes in the same design. In addition, in the custom blends you can also adjust percentages in each of the selected chips or even lock them.
Si quieres un diseño geométrico
Go to the Geo Patterns icon.
As above, choose one of the three formats.
Choose a pattern design among the different styles: classic, contemporary, simple or complex…
And customize the pattern with multiple finishes and colors. There are as many as you can imagine at ONIX Mosaic.
Don't forget to choose the color of the grout to achieve surprising results!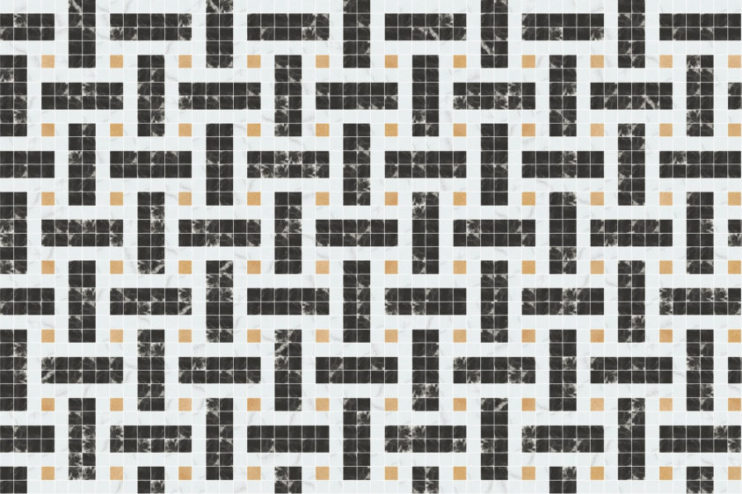 Make as many changes, tests and designs as you like. Remember, Onix's web application for floors and walls design is totally free. In addition, you can convert your creations to PDF, save them as images, share them on social networks, or send them by email.
If you want to make your design a reality, just contact our team, send us your design and the details of the project. Can you imagine seeing your own work come true? Try it out: Mosaic Creator.