Can you imagine a floor as hard and resistant as diamond? The perfect solution for high-traffic commercial floors is the Stoneglass glass mosaic finish. Design and strength in one product.
Imagination comes to life when design and technique meet in each of our ONIX tesserae. Make your project a reality and create designer and abrasion resistant commercial floors.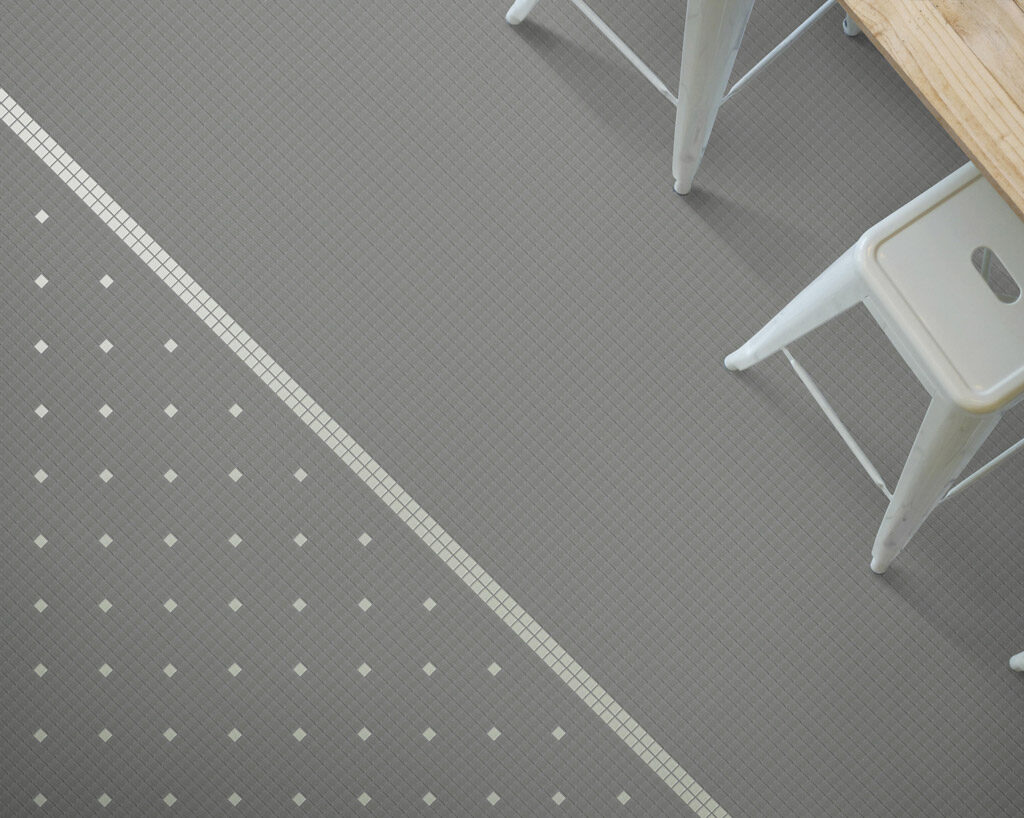 Why is Stoneglass the perfect mosaic for high traffic commercial floors?
Stoneglass is ONIX's most technical finish. Here are its features:
High abrasion resistance
A production feat that stands out for its high wear resistance. The continuous rubbing of the soles of shoes will not be a problem for the maintenance of mosaic floors with Stoneglass finish.
Anti-slip action
The particularity of the non-slip mosaics is that they have a uniform rough texture that prevents slips and falls. It is ideal to avoid small accidents. The matte finish is the perfect texture for shops.
Durable and resistant like diamond

Listed as Mohs 9, this mosaic is almost as hard as diamond. The Stoneglass finish for commercial floors is resistant to fracturability. Its hardness makes this commercial floor mosaic one of the most durable in the market.
Ideal for patterns (Mosaic Creator)
Create your own Stoneglass finished floor with our web design tool Mosaic Creator. With all its technical qualities, you will be able to personalize our patterns and tailor them for your project. We also have a wide range of colours in warm and cold tones to choose from.
Stay away from the most standard interior design and uniform commercial floors without personality. Use custom designs for commercial floors to add your personal touch to the spaces.

Custom Designs for Commercial Flooring
In addition to its wide range of colours, the Stoneglass finish comes in several formats:
Different options that underline all its versatility.
And if you also want a touch of luxury, we have the Stoneglass Blends range. This series is full of textures and stands out for the elegance of its solid black, white and grey colours. The characteristic Stoneglass finish coexists with the sumptuous opal glow to give the atmosphere an elegant aura.
Get inspired and create your own custom designs for commercial flooring.
Imagination has no limits.