Traditional blue mosaic pools are a thing of the past. The latest trend in design is influenced by exotic tropical outdoor pools with environmentally friendly mosaic.
There is nothing better than completing the design of the outside of your home than a beautiful pool surrounded by lush vegetation. A pool that is in harmony with the environment and looks very natural along with the color of the water.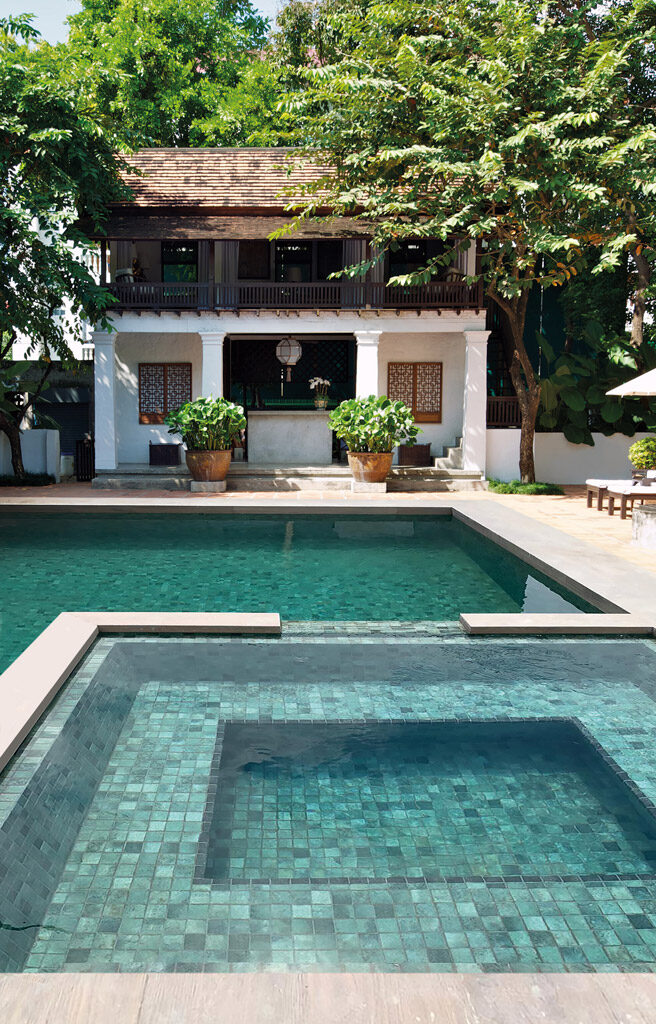 How to Get Tropical Design Swimming pools with Mosaic?
We present you the Bali Stone Matte pool mosaic from the Vanguard Pool Matte collection. The perfect choice for creating tropical, natural and environmentally friendly pool designs.
The Features of Bali Stone Pool Mosaic
Find out about the properties of Bali Stone, the mosaic for tropical pools to create exotic environments:
Mosaic in dark green tones to give an exotic touch to the color of the pool water. An intense emerald green that allows the reflection of the vegetation in its waters.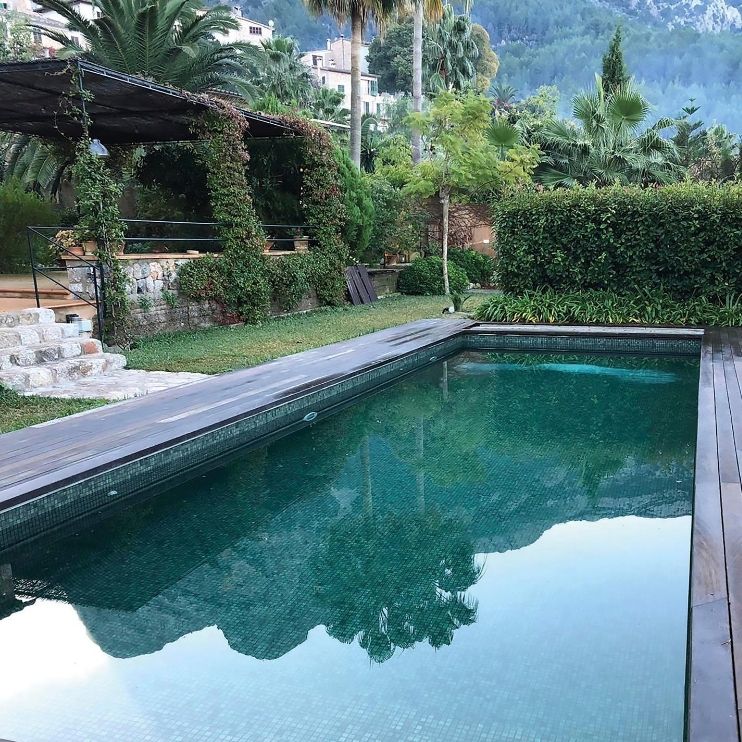 A natural texture that evokes the original stones of Bali and gives a wild look to the surroundings. Take a bath in a pool with Bali Stone Matte mosaic and feel in harmony with the vegetation and nature. The integration of elements of nature in the design of pools creates a very pleasant and exotic atmosphere.
Non-slip pool mosaic with silk matt finish. Maximum safety with the new Onix Antislip Seda finish. An imperceptible feature to the naked eye, so it does not alter the elegance and beauty of this glass mosaic while preventing slips and falls. In addition, its Seda effect provides a much softer and more pleasant touch compared to traditional anti-slip products. In other words, it has a softer texture.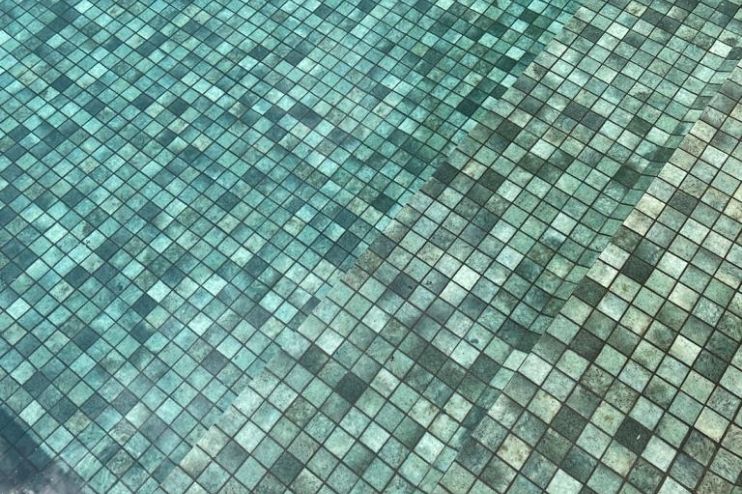 Available in two formats. Bali Stone, the traditional 25×25 mm tessera, and Penta Bali Stone, the large format 50×50 mm tessera.
Made from 98% recycled glass. In addition, its manufacturing process is electric, so it does not generate waste, gases or pollutants. In other words, its manufacture does not generate a carbon footprint. It is an environmentally friendly swimming pool mosaic.
Get inspired by our Vanguard Pool collection from the Aquastyle range. With its many textures and beautiful colors, you'll create original, elegant pool designs. It is the aesthetic redefinition of the pool. Do you dare to create pool designs with the latest trends? Let us help you.